Museum Studies at the University of Iowa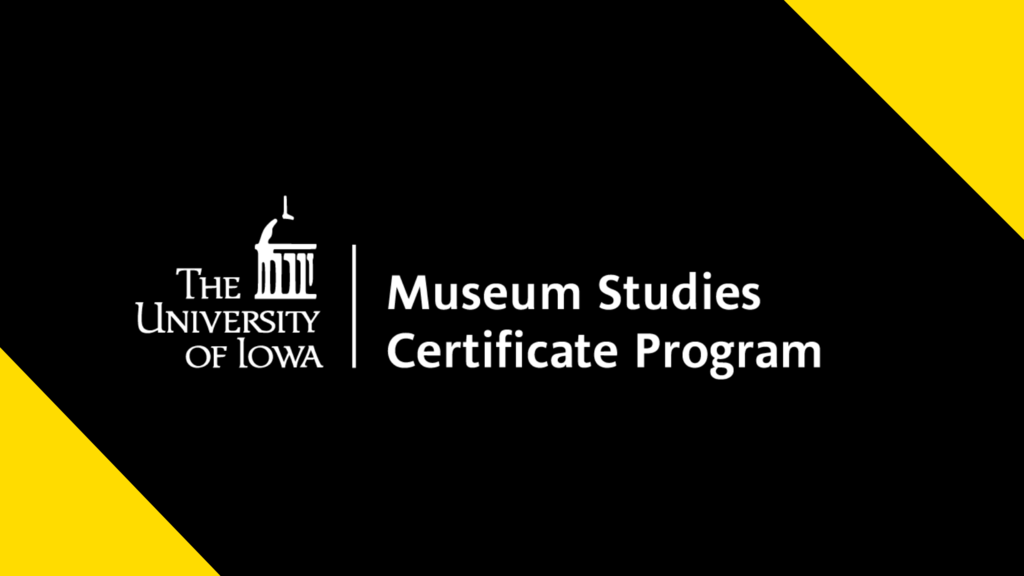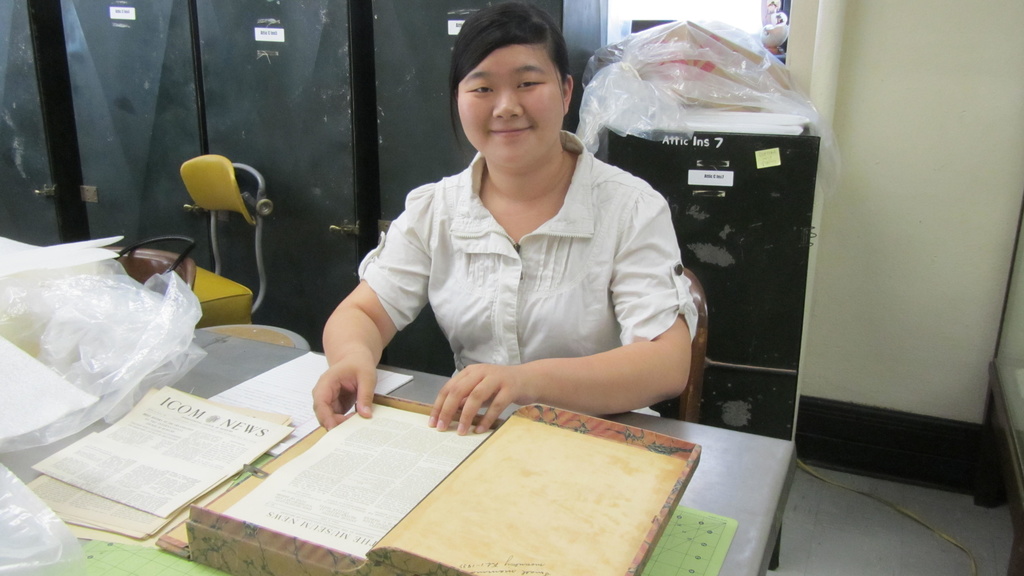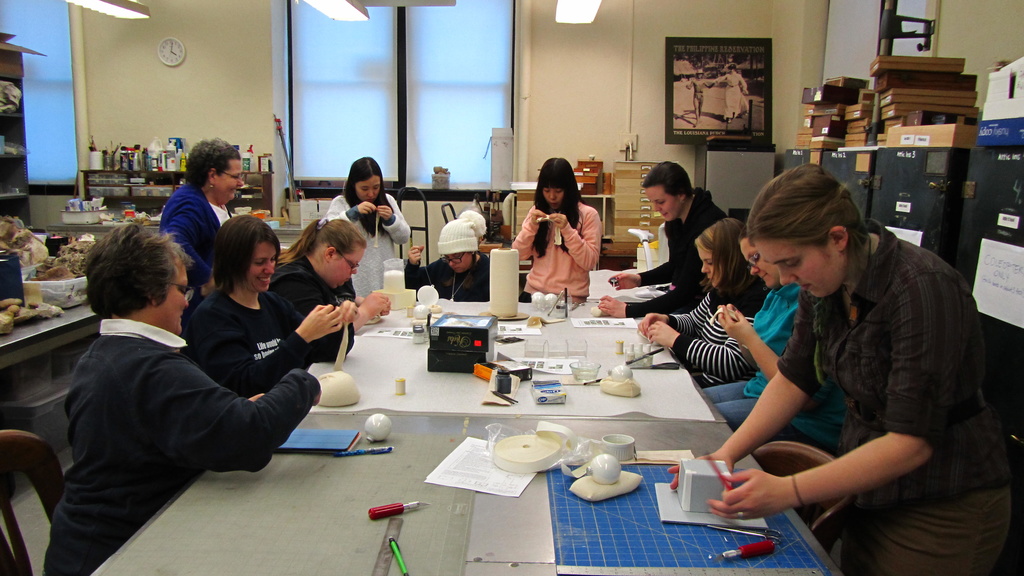 The University of Iowa has offered professional training for work in museums since 1910.
The Museum Studies Certificate program combines history, theory, and experiential learning to create a forward-looking curriculum preparing professionals for graduate school or work in a wide range of museums and cultural institutions. 
Courses are offered online and face-to-face each semester to meet your education and professional development needs.
About the Museum Studies Program
A certificate prepares students for entry-level positions in museums or for advanced studies in graduate school.  Employment in zoos and botanical gardens; historical houses and science centers; local, state and federal parks and monuments; and libraries and archives are all possible. 
In large institutions a graduate with a BA/BS degree combined with a certificate may find employment supporting the head of department (e.g., assistant collection manager, education coordinator, exhibit artist); in smaller institutions, the same credentials may enable entry with a higher title (e.g., curator, exhibit manager, director).
Whether you are taking online or face-to-face courses, you can expect to engage in a variety of activities.
Through lectures, discussions, visits to museums, hands-on learning, professional guest speakers, and museum based projects students will learn about:
- The history and origins of museums
- Collections management and care best practices
- Audience and community engagement
- Nonprofit fundraising, grant writing and management
- Strategic planning and organizational structure
- Ethics and professionalism in the field
- Communication and collaboration best practices
The Certificate Program is open to any student, either non-traditional or undergraduate, with a minimum 2.0 GPA who is not enrolled in the Graduate College at the University of Iowa.
Graduate students are welcome to take museum studies courses, but currently the Certificate is only offered at the undergraduate level.  Graduate students have the option to enroll in the Certificate program after completing the graduate degree.
Many of the courses are offered online and you can earn the Certificate completely online.  You can also take a mix of online and face-to-face courses to meet the certificate requirements.
A total of 18 s.h. of work is required for the Museum Studies Certificate, including 12 s.h. of foundation courses, 3 s.h. elective course(s) and a 3 s.h. museum professionalism course with a maximum of 6 s.h. from another major or minor can be applied to the certificate. 
Below is an outline of the courses offered and certificate requirements. You can read about specific museum studies courses in the general course catalog. 
CERTIFICATE REQUIREMENTS: * indicates online courses
Foundations Course (3 sh): MUSM:3001 Introduction to Museum Studies * 
Professionalism Course (3 sh): MUSM:4080, MUSM:4082 or MUSM:4084 *
Choose FOUR courses from three of the following four Focus Areas (12 sh)
Collection Care and Management
     MUSM:3003 Natural History Research Collections (3 sh)
     MUSM:3200 Collection Care and Management (3 sh)*
     MUSM:4200 Museum Objects (3 sh)
Exhibition Development and Public Education
     MUSM:3004 Exhibition Planning (3 sh)*
     MUSM:3105 Engaging Museum Audiences (3 sh) *
     MUSM:3125 Museums in a Digital World (3 sh) *
     MUSM:4210 Museum Without Walls (3 sh)
History, Theory, and Culture
     MUSM:2850 Museums and Social Justice (3 sh)
     MUSM:3120 Museum Origins (3 sh) *
     MUSM:3237 Politics of the Archaeological Past (3 sh)
     MUSM:4081 The Art Museum: Theory and Practice (3 sh)
     MUSM:4130 Museum Literacy and Historical Memory (3 sh)
     MUSM:4310 Slavery Museums, Memorials and Statues (3 sh)
Museum Administration and Management
     MUSM:3100 Historic House Management and Preservation (3 sh) *
     MUSM:3131 Museum Evaluation and Visitor Studies
     MUSM:3500 Nonprofit Organizational Effectiveness I (3 sh) *
     MUSM:4150 Introduction to Grant Writing (3 sh) *
The program is flexible to meet your needs, however it is possible to complete the Certificate requirement within one academic year.
Useful Links and Resources